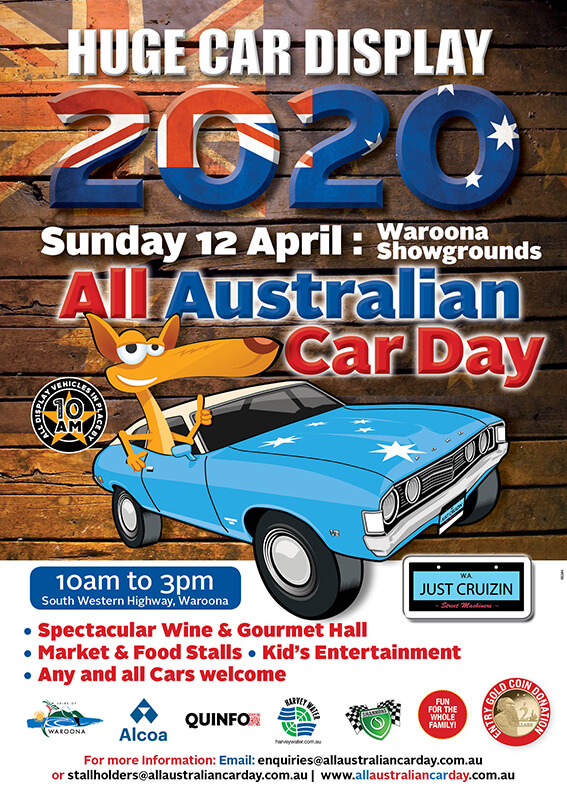 All Australian Car Day 2020
It is with great regret that we announce the cancellation of the All Australian Car Day 2020 which was scheduled to be held in Waroona on Sunday the 12th April. After discussion with The Shire of Waroona and our major sponsor ALCOA, we are heeding advice from the Federal Government and Health Department with their recommendation to cancel events that attract visitors over 500 people.
BREAKING NEW GROUND
We are however extremely excited to be bringing you what we believe to be the world's first digital car show, taking place on Sunday 12th April between 10am and 3pm.
With Corona Virus impacting on communities' abilities to enjoy days out and wonderful car shows like ours, we are working with QUINFO to bring you a Digital Experience of the All Australian Car Day.
More details will be announced shortly as to how you can get involved and experience it on the day, but with social distancing the recommendation at present, we invite you to be a part of and experience the All Australian Car Day in your own home, from your phone, tablet or computer.
For more information, email: